Go Geocaching! at the CREW Cypress Dome Trails
Saturday, November 14, 2015 from 9:00  to 2:00
Join The Unusual Suspects – our local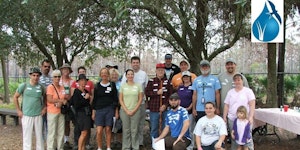 geocaching heroes—Milla Voellinger, Pete Corradino and others for a great day of geocaching at the CREW Cypress Dome Trails. They will give introductory lessons to newbies, send experienced cachers out with new cachers, or simply get you started and send you out on your own if you'd like. Whatever your pleasure, these geocaching heroes can help you learn to love this high-tech treasure hunting the woods.
Geocaching has many benefits both physical and social to find out more visit: http://www.humankinetics.com/excerpts/excerpts/learn-about-the-benefits-of-geocaching
Bring your own GPS unit and cables or your smartphone with the geocaching app loaded and be ready for some fun. We have a limited number of GPS units to loan out.
If you have experience, be sure to go to http://www.geocaching.com and download the CREW caches before you arrive to save some time.
Bring your lunch and stay for a picnic and to visit with other geocachers afterwards.
Please pre-register so we can plan for the numbers: https://www.eventbrite.com/e/go-geocaching-at-the-crew-cypress-dome-trails-tickets-18247100569